FRIENDLY CUSTOMER SUPPORT FROM INDUSTRY EXPERTS

ACCESSIBLE TO ANY BUDGET & SCHEDULE

We are a full-service photo lab offering printing, processing, and archiving services to photographers, designers, artists, analog enthusiasts, and memory keepers.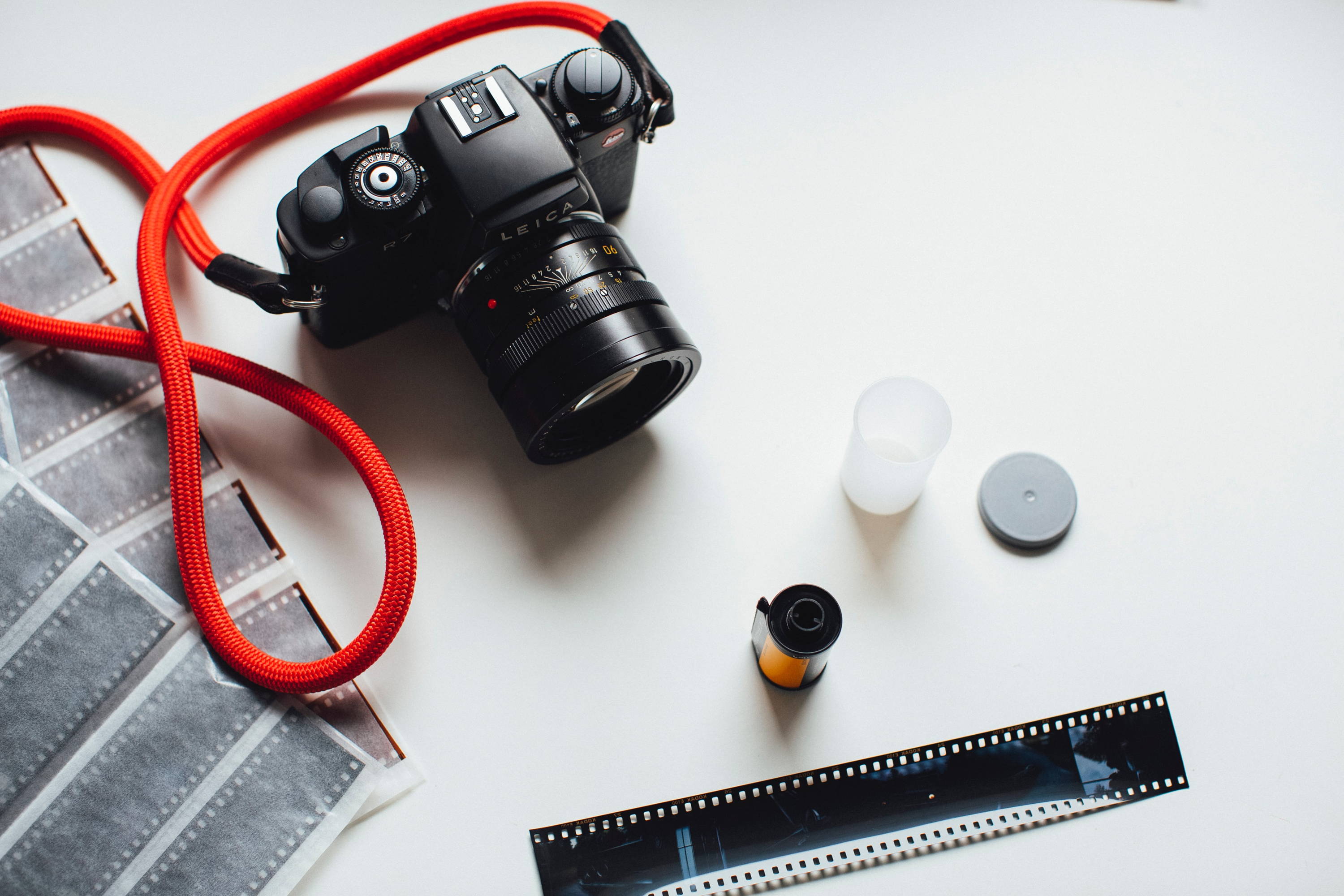 KODAK PRINTS starting at $1/print. Discount on bulk orders (200+)
PREMIUM PRINTS starting at $1.25/print. Discount on bulk orders (200+)
WIDE FORMAT PRINTS starting at $17/print
FINE ART PRINTS starting at $21/print
GREETING CARDS starting at $1.50
PHOTO BOOKS starting at $27.99
Let us help you pick your print material.
How large should you print? Find out here.
Our film shipping service has been temporarily suspended. Please check back soon!

Frequently Asked Questions
We are temporarily closed. Our normal working hours are 9-6 on weekdays and 9-5 on Saturday.
The Photo Lab is around the corner from the main store. Our address is 1815 NW Northrup St., Portland, Oregon 97209
What is your turnaround time?
For online orders or orders made through our in-store kiosk, the turn-around time is 24 hours (except Sundays when we are closed).
Orders made over the counter can vary depending on how busy we are and what the order involves. Typical turn-around time is 1-4 days, although some orders can take as long as a week or two if it needs to be sent out to another lab.
Do you scan slides and film?
Yes, we do! Prices start at $1 per slide (or per frame) for low resolution scans. We can also do various sizes of high-resolution scans.
What is the difference between photographic paper and inkjet?
Photographic paper is the type of paper that people have been getting prints on since Kodacolor paper was invented in 1942. The paper is light-sensitive and is run through a series of chemicals to develop it. This paper can be printed on digitally or optically, and is standard in most modern labs. It is to be distinguished from inkjet printing, which is becoming more and more common and is a very different process.
Inkjet printing involves a printer head spraying fine dots of ink onto the surface of a specially coated paper to form an image. We use this process for our Fine Art printing as well as our wide format prints. There are several advantages to this paper. It is not light-sensitive and therefore is easier to store. The color gamut, or range of colors it can reproduce is much wider, so images come out more vivid.
Photographic paper has some advantages as well. It tends to render skin tones in a more flattering way, and the gradations between tones are sometimes smoother. Since the dyes are below the paper's coating, photographic prints have a much less delicate surface than inkjet prints, which has its inks lying on the surface of the print. On the other hand, Inkjet prints are much more archival.
We usually recommend matte paper if the customer is not sure. It is our lab standard paper here at Pro Photo Supply, which means that we print on it more often. It's great for prints that are going to be handled a lot: you don't have to be so careful of fingerprints. Matte surface is ideal for portrait work because it is a little softer and more forgiving of flaws than glossy paper is. The matte surface reduces glare, so it's easier to look at under various lighting situations. The glare-reducing qualities of the surface are also beneficial when framing a photo. If the photo isn't perfectly flat in the frame a glossy print will have a reflection from all angles.
Glossy paper has its own advantages. I use glossy surface when I want a certain snappy quality in my images, when glare and fingerprints are not such a disadvantage, or when I want a bit more pop in the photo. Due to its slick, untextured surface glossy paper gives you deeper blacks and therefore better contrast in an image. Glossy paper is ever so slightly sharper than matte paper – the matte surface tends to soften the image a bit. If I'm checking the image for sharpness or focus I'll print it on glossy. Glossy paper also scans better on a flatbed scanner.
There is no real quality difference between matte and glossy papers: for standard machine prints on photographic paper the two options are almost always the same exact grade of paper, and the only difference is the texture of the surface coating of the paper, which lies above the dyes. Matte and glossy paper should have exactly the same color renderings and brightness if the lab is handling the paper properly. 
How long will my prints last?
Photographic prints on Kodak Royal paper are rated to last about 18 years under archival conditions.
Inkjet prints vary depending on the type of paper used. Fine art prints made on high-end archival paper are rated to last over 100 years. Prints made on Epson Ultra Premium papers are rated to last around 70 years. We use only Epson archival inks in our inkjet printing for the longest-lasting prints possible.
What color space do I use?
For printing on Kodak photographic paper, please use sRGB for your color space. For Fine Art and inkjet printing we can handle most RGB color spaces.
Why did my image get cropped?
Images are cropped when a customer orders a print size that is a different aspect ratio than the photograph they are printing. The most common problem is ordering an 8×10 (4:5 ratio) when your original image is from a 35mm negative or a DSLR camera (both of which have an aspect ratio of 2:3). The image is longer than the print, so about two inches get cut off the length in this scenario. For more information, check out our article about why your image got cropped.
We do not do custom framing. However, we do carry a selection of frames to purchase and can frame your prints for you for an additional charge.
Do you process medium format/120/220 film?
Yes! We do C-41 (color negative) processing in-house up to 220 size. We send out for everything else, including 4×5 film processing.
Why do my prints look different than my monitor?
1) You don't have your monitor calibrated. Without using an external device to calibrate your monitor on a regular basis, you have no way of knowing if it's giving you an accurate representation of your image. For more on Monitor profiling, see our blog post Color Management 101.
2) Prints just look different. A monitor is illuminated, and prints are not. Your eye just reads the information differently. Furthermore, your images will render differently on each unique type of paper. If your monitor is profiled, we can provide custom profiles for soft-proofing your images so you can simulate how each paper will render your print. Email lab@prophotosupply.com for profiles and instructions.
3) If your monitor is profiled and you have used our custom paper profiles, and you are still seeing a significant difference in your prints versus your monitor, please talk to our knowledgeable lab staff. We offer color correction as standard on our Kodak prints, so it's possible that we changed the color or density on your image before printing it. You can always give us instructions not to do that. Just say, "No color or density corrections" when placing your order. We are always happy to talk to you about your images and color management.
WHAT IF MY FILM GETS DAMAGED?
We take every precaution to safeguard your film, prints and other materials. Any damage or loss by caused by us entitle you to replacement or same amount of unexposed film and processing, even though damage or loss may result from our negligence. Call us at 503-517-3637 or send an email to lab@prophotosupply.com if you have any questions.

What Our Customers Are Saying