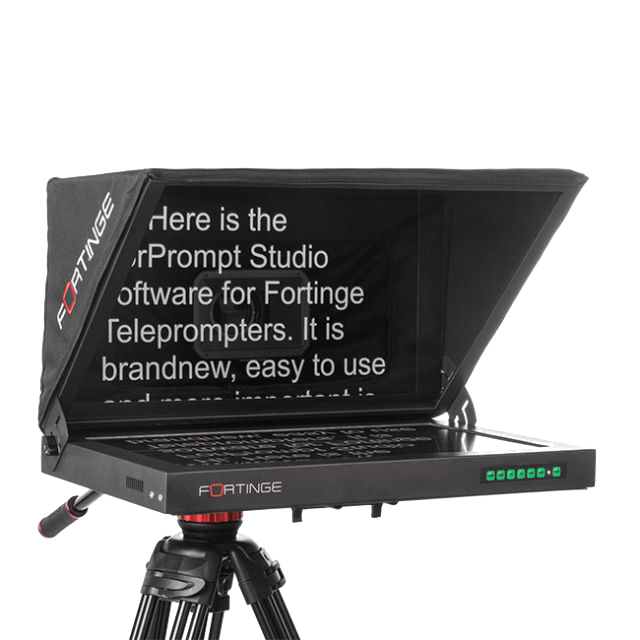 Fortinge 12'' PRO Series Studio Teleprompter
Original price
$1,890.00
-
Original price
$1,890.00
Current price
$1,890.00
$1,890.00
Perfect for studios, the
Fortinge 12'' PRO Series Studio Teleprompter
has an ergonomic, lightweight design, ultra-clear glass and is excellent value for money.
It is easy to assemble as it is tool-less, with a user-friendly menu. Comes with 'flip mirror' feature as standard, and provides the reverse view automatically.
The PRO Series Studio Teleprompter also supports mini ENG & shoulder type ENG cameras up to 10 kg.
Includes:
LCD Prompter Monitor
Teleprompter Hood
70/30 Teleprompter Glass
Forprompt Studio Prompter Software
Professional Quick Release Plate
Mechanical Construction
User Manual
Manufacturer's Hardware Warranty (1 Year)