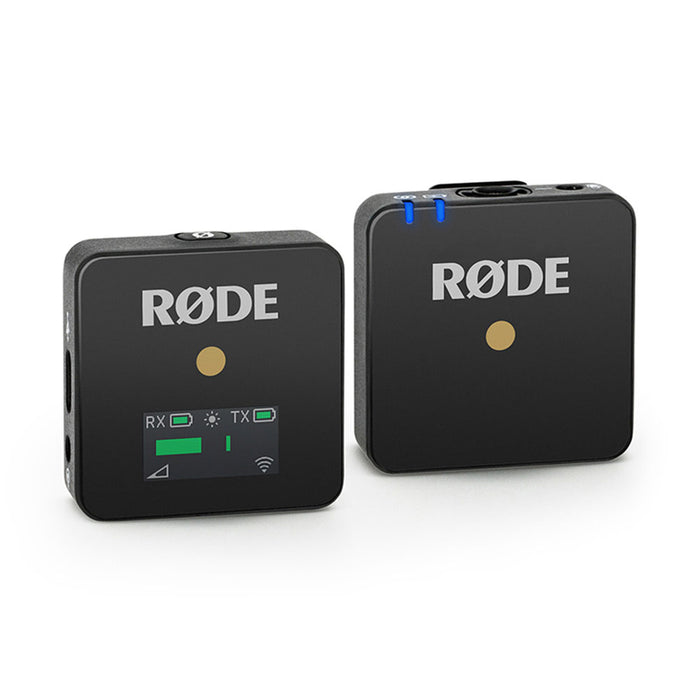 RØDE Wireless GO Compact Wireless Microphone System - White
Original price
$199.99
-
Original price
$199.99
Current price
$199.99
$199.99
The RØDE Wireless GO is an ultra-compact wireless microphone system that is unique in its clip'n'go versatility and incredibly compact form-factor. The transmitter features an in-built omnidirectional condenser capsule and can be used as a clip-on mic or with a RØDE lavalier, sending crystal-clear, broadcast-grade audio via 2.4GHz digital transmission to the on-camera receiver. It's the perfect wireless mic solution for content creators in all disciplines: filmmakers, on-camera presenters, news gatherers, vloggers and more.
Features:
Transmitter operates as a clip-on microphone or beltpack for a lavalier/headset microphone.
Ultra-compact form-factor – transmitter and receiver weigh a minuscule 31g each.
Series III 2.4GHz digital wireless transmission with 128-bit encryption delivers crystal-clear audio under any conditions and excels in dense Wi-Fi and Bluetooth environments (shopping malls, conventions, hotels etc).
Up to 70m range (line-of-sight), optimized for short-range operation in congested RF environments.
In-built rechargeable batteries that last up to 7 hours, charged via USB-C.
Super easy to use – transmitter and receiver auto-pair in under three seconds.
3-stage output pad (0dB, -12dB and -24dB) and battery saver mode.
Use up to eight systems in one location.