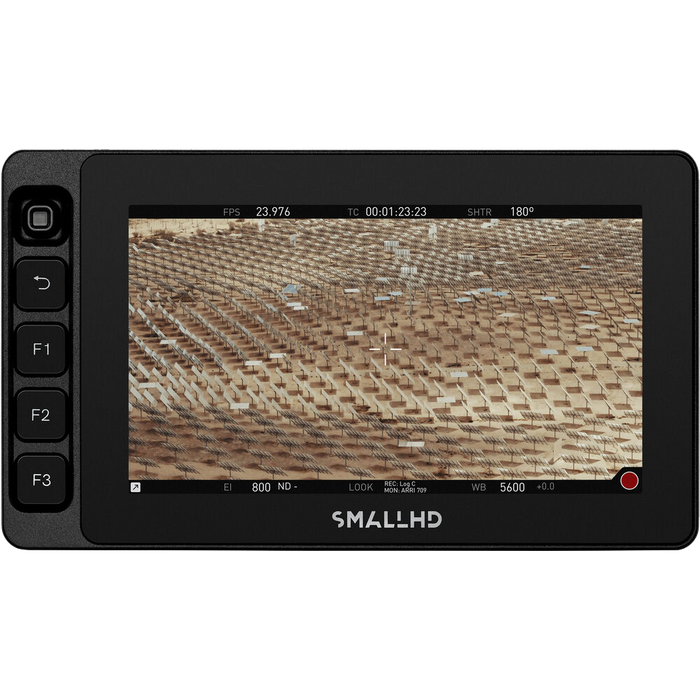 SmallHD ULTRA 5 Bright Touchscreen Monitor
Original price
$2,199.99
-
Original price
$2,199.99
Current price
$2,199.99
$2,199.99
Powerful, portable, and adaptable, the SmallHD Ultra 5 offers a dazzling 3000nits brightness and a full suite of large front-facing custom-function buttons for maximum control in all conditions. Experience all your favorite PageOS 5 tools, functions, and settings pages on a fully-loaded 5-inch touchscreen field monitor.
The Ultra 5 is designed for the user who wants it all, including optional Gold or V-Mount Micro Battery Plates for a compact power solution and an Ethernet port to enable ARRI and Sony VENICE Camera Control (Camera Control license and cable sold separately).
Camera Control for ARRI, RED®, and Sony VENICE
Transform your touchscreen into the central command hub of your camera. SmallHD's proprietary software enables unfettered access to ARRI, RED DSMC2, KOMODO®, V-RAPTOR™, and Sony VENICE camera functions and project settings such as Start/Stop Record, FPS, Shutter Speed, ISO, Color Temperature/White Balance, Clip Playback, and more.
Display: 5-inch Touchscreen, 1920x1080, 440 PPI
Input: 1x 3G-SDI [IN], 1x HDMI 2.0 (4Kp30) [IN]
Output: 1x 3G-SDI [IN/OUT], 1x HDMI 2.0 (4Kp30) [OUT], 1x 3.5mm Stereo Headphone Jack
Power Input: 2-pin Locking Power Input (10-34V DC, 2.1A)
Data I/O: 1x SD Card Slot, 1x RJ45 Ethernet, 1x Micro USB, 1x Locking USB