Welcome to Pro Photo Supply

Curious about the latest gear? We have many of the industry's top tools available in our Rental department for a fraction of the price of purchase.
Have a question? You can tap the chat bubble below during open hours: Mon – Fri: 9am – 6pm; Sat: 9am – 5pm Pacific. Or click here for phone and email options.
Order scans, prints, wall art, and photo gifts online and in our Photo Lab. Get the images you've crafted into the hands of the people who matter most.
---
The SIGMA 90mm F2.8 DG DN | Contemporary Lens– part of the I series range of premium compact prime lenses – offers superb optical performance, a bright F2.8 aperture, an all-metal build and a manual aperture ring. Designed especially for mirrorless systems it feels well-balanced on modern full-frame bodies, and boasts exceptional resolving power that can keep up with the latest ultra-high-resolution cameras.
With its versatile mid-telephoto focal length, this lens still remains remarkably compact and light so is ideal for day-to-day use. It is fully-optimized for mirrorless systems with ultra-fast and accurate AF performance, and it boasts outstanding optical capabilities. The rich, smooth bokeh makes for attractive backgrounds, which is perfect for portraits, and the minimum focusing distance of 50cm allows photographers to get closer to their subject.
Building on the success of the EOS R series of cameras and leveraging advancements in technology that have come along since, the Canon EOS R3 Mirrorless Camera combines some of the best of both the EOS R5 and EOS-1D X Mark III cameras to provide a robust, high-performance camera.* The EOS R3 is the first "3" series camera since the popular EOS-3 film camera launched in 1998.
The Canon EOS R3 is designed to satisfy the most demanding expectations in a camera — emphasizing speed, performance, and
reliability
Master Every Shot
Portable and palm-sized with a built-in extension rod, DJI OM 5 Gimbal is a versatile companion that unlocks the full potential of your smartphone. Enjoy flawless selfies, super-smooth video, automatic tracking, and much more. A new ShotGuides feature even provides creative tips, empowering you to get stunning shots wherever you go. With DJI OM 5, get ready to master every shot.
DJI OM 5 gives users the ability to film with flawless stabilization, resulting in smooth footage that wows.
A gateway to large format photography that produces high-quality results.
Step into the world of large format photography with the Fujifilm GFX 50S II Medium Format Camera, a GFX System camera that packs a 51.4 MP sensor that's physically bigger than every full-frame sensor by approx. 1.7x, but so wonderfully compact that it's still similar in size to many full-frame cameras. At just 900g (1.98lb) and with a weather-resistant construction, it can certainly be taken everywhere, by creators anywhere. With an incredibly accurate autofocus system, in-body image stabilization that provides up to 6.5 stops stability for complete handheld freedom, and 19 Film Simulation modes – created using over 85 years of color science know-how – GFX50S II is sure to produce outstanding results for creatives of every level.
---
---
---
---
---
Connect with us on Social
---
Currently in our Photo Lab Gallery
Selections From the Summer 2020 Film Contest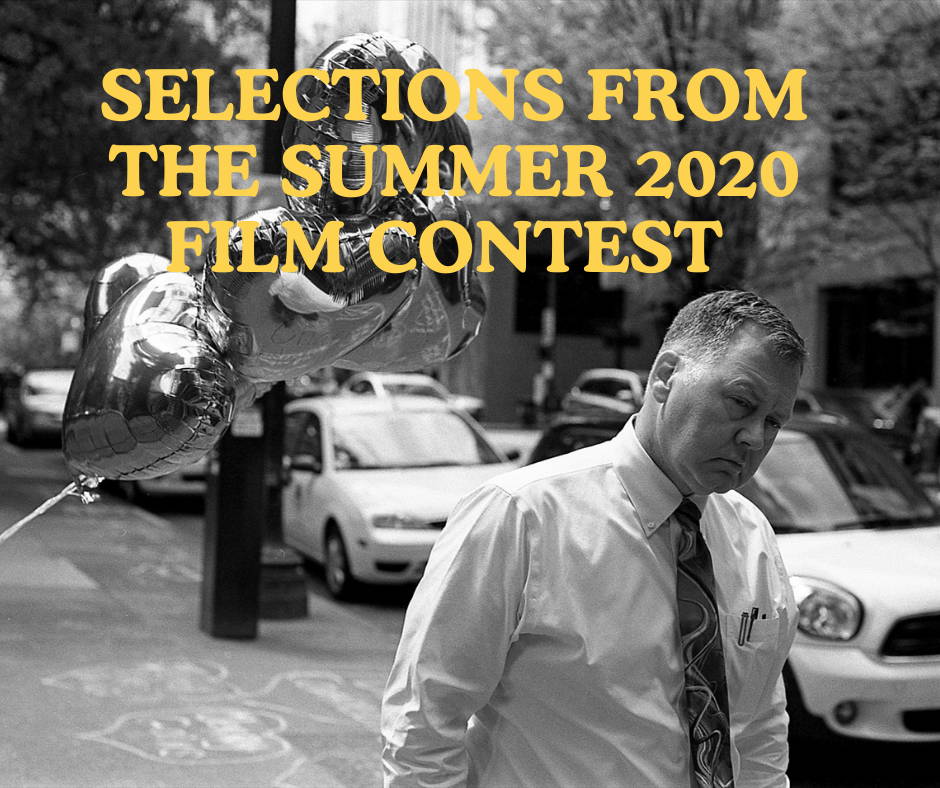 Project Statement
A Selection of Images from the 2020 Summer Film Contest
Curated by Michael Lee Photo Lab Customer Service Associate and Gallery Coordinator
2020, a year that no one will forget. Initially I named this folder of photos "2020 Highlights" and while I recognize the irony, there are many who have found hope, peace, and a new or reignited love for art this year. We've learned that now more than ever, creativity can be a key to escaping madness and retaining a sense of youthful curiosity or wonder. These photos from last years submissions cover the the themes of "People", "Environment", and "Social distancing."
The 2021 Film Contest is accepting submissions until September 26th enter here
---
Currently in our Store Gallery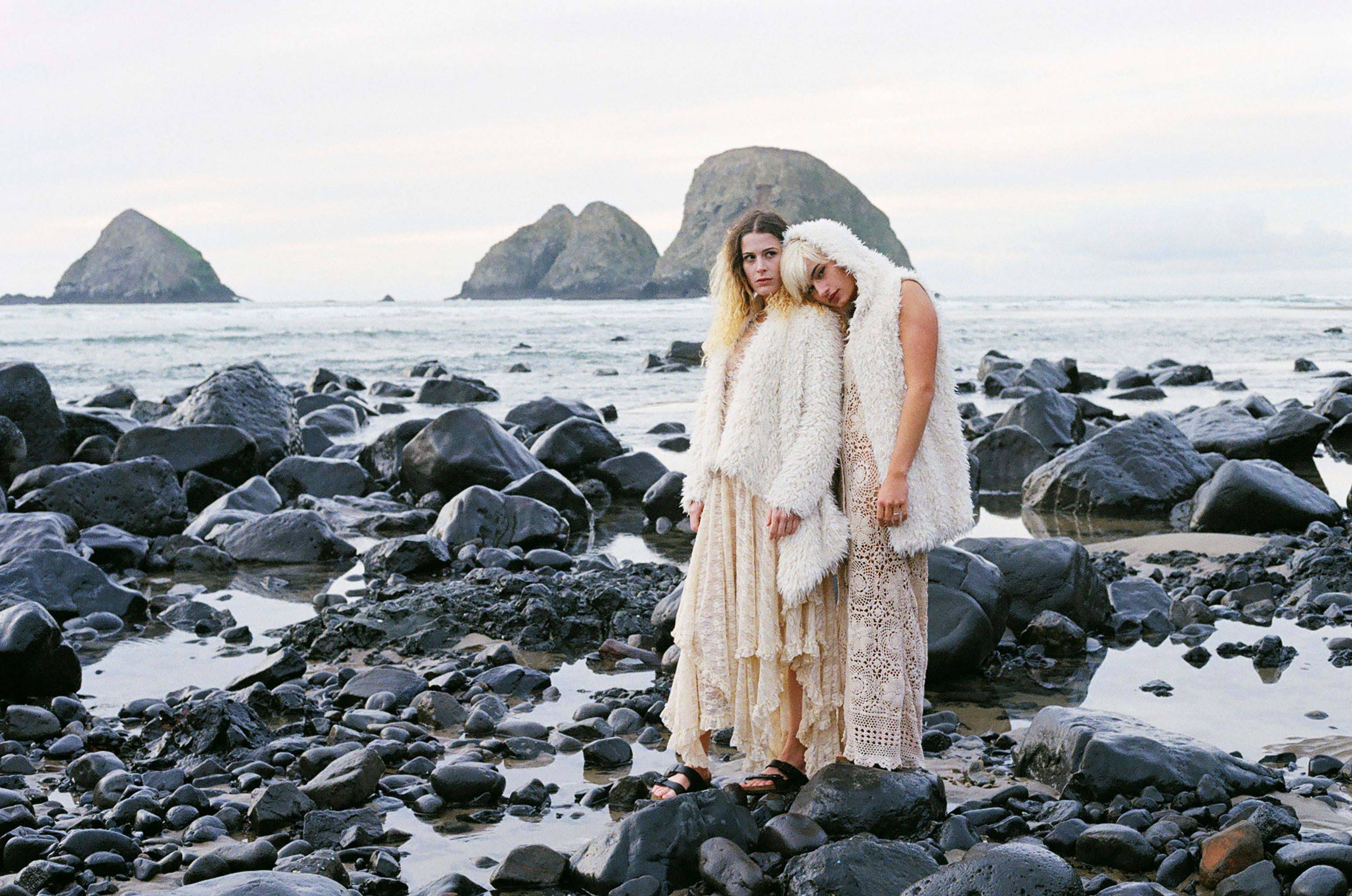 Project Statement
All of these images were created in a beautifully haphazard way. Many are the result of clear inspiration and planning, while many more owe their creation to the gods of collaboration and divine intervention. I could not have made these without the talented artists of Portland, both in front of the lens and behind the scenes. When I see something beautiful, I photograph it. It blooms in me like a flower, and the world is a little lighter. I want you to see something beautiful too.
Artist Information
Mandie Jackson is a photographer with a special interest in film and other analog media. She draws inspiration from the natural world and focuses on altering perception through the use of color. Her photographic journey began in 2010, and she has since been featured in a variety of publications for her work in portraiture and landscape.